ABOUT DOMINGER CUSTOM PICKUPS
Joce & Tammie Dominger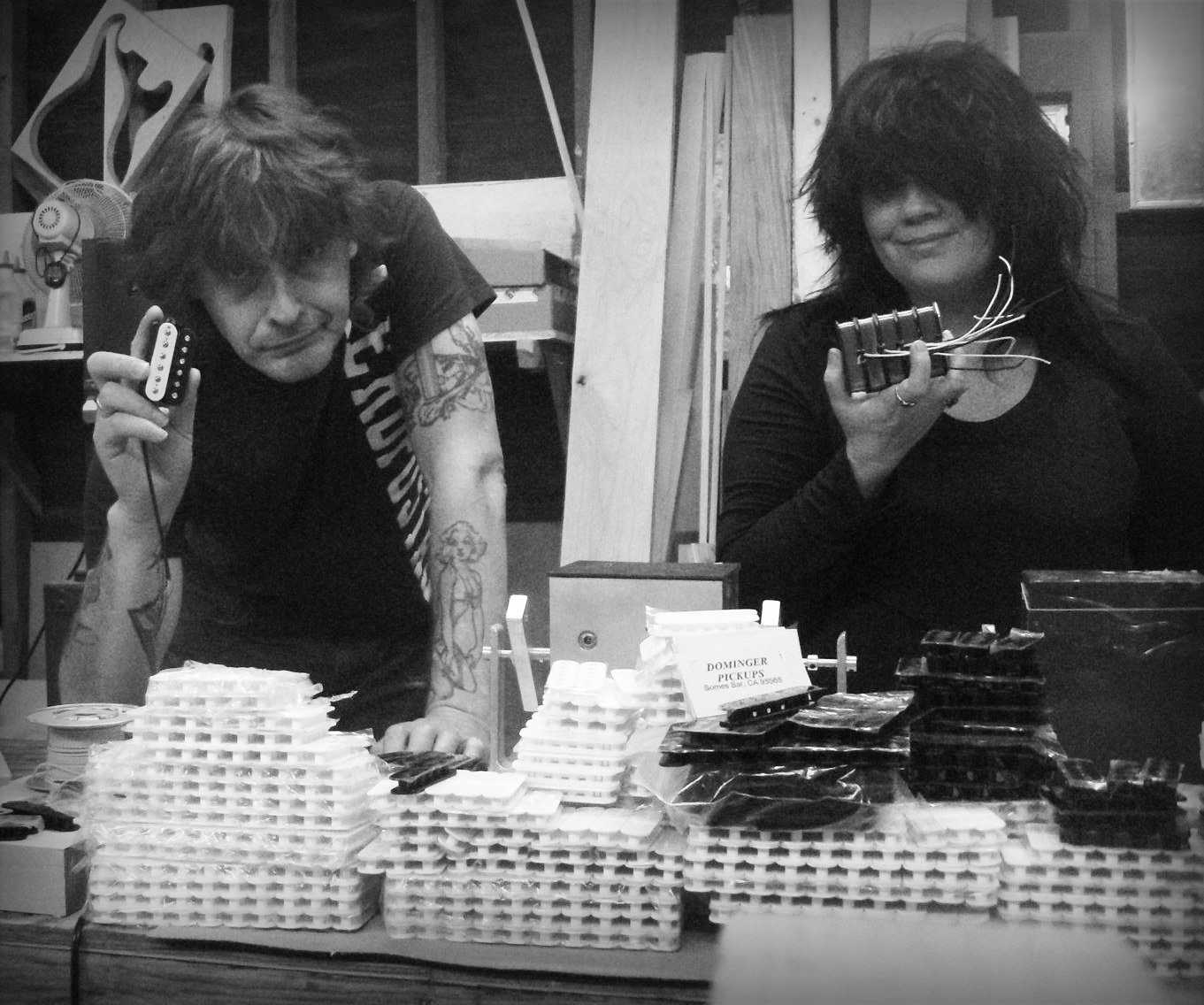 "Guitar pickups are musical instruments."
-Joce Dominger
Joce and Tammie Dominger started creating custom
guitar pickups in 2012 in Somes Bar, Northern California.
Joce designs and builds them with the finest materials,
while Tammie carefully hand-winds them and adds artisan finishes.
Now based in South Carolina, this passionate couple's dedication
to quality and attention to every detail are highly regarded
by luthiers and musicians alike, all over the world.
A passionate designer and tinkerer, Joce is always experimenting
with new designs, with the experience accumulated by always being
directly in contact with musicians first and foremost.